What is Weline?
Goals of Weline​
Weline aims to use SDVN distributed network technology to build an autonomous platform for "network data application", providing Web3 applications with a programmable, highly reliable, and scalable distributed network infrastructure, and extending it to various application scenarios such as centralized networks, identities, data, and computing, ultimately forming an internet economy ecosystem that spans the digital and physical worlds, is long-lasting, and owned by all participants themselves.
Weline is an Application​
Through the integration of distributed networks and applications, Weline's series of hardware products create personal/home/enterprise data and network centers for users, enabling secure and reliable storage and circulation of personal and enterprise data in a decentralized network.
Weline is an Ecosystem​
Weline aims to build an open community ecosystem of "Co-building, Co-sharing, Co-governance" together with all users and partners. Leveraging the globally interconnected distributed network, it creates value for every ecosystem participant.
Weline Architecture​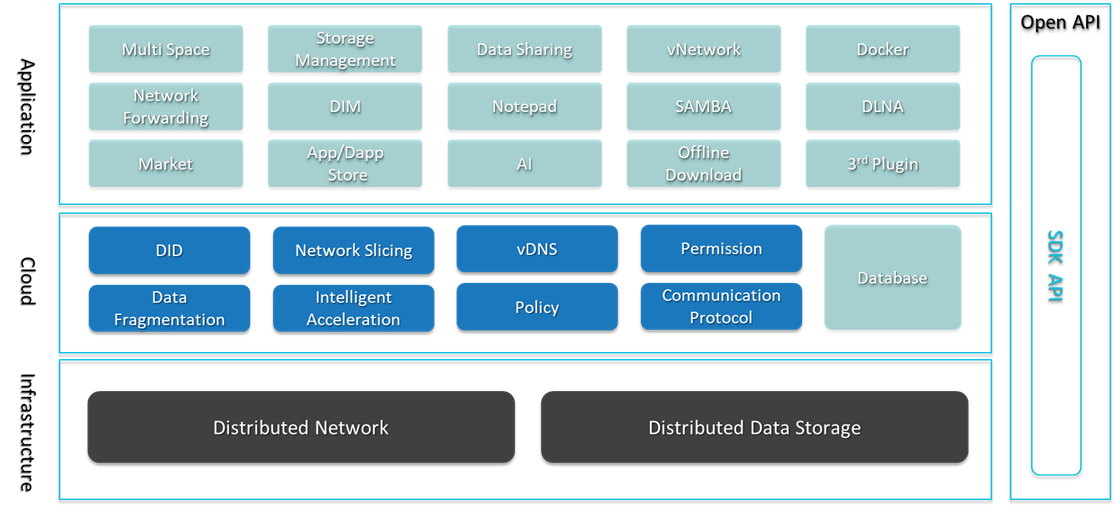 Features​
Unbounded Interconnectivity
Breaking the limitations of traditional network communication technologies, enabling interconnectivity between users, applications, data, and hardware.
Accessible Anytime, Anywhere
Communicate with various resources on Weline anytime, anywhere, without geographical restrictions.
Security and Reliability
High-strength encryption algorithms ensure secure data transmission and storage.
Cross-Platform Integration
Support for Windows, macOS, iOS, and Android platforms.
Adaptability to Multiple Scenarios
Adapt to various application scenarios, including AIoT, ad-hoc networking, data storage, remote interaction, and other present and future scenarios.
Flexible Development
Providing various SDK integration solutions to enable developers to quickly deploy applications.
About Web3​
All participants work together to create and build, share and govern. They are not only participants and builders of the Weline network, but also investors, owners, and value sharers of the network.
Decentralization
Distributed networks naturally have no center, and participants can also form private networks on their own as needed

Local or decentralized storage of data, ensuring that it is not monopolized by the central platform

The network and services are controlled by the owner group and fully autonomous
Security
Military level encryption algorithm, providing high-strength communication security

DID and data authentication, granting users the autonomy to manage their identities and data

Localized data storage+encrypted communication+authorized reading, ensuring reduced opportunities for review
Scalability
Cloud edge integration enhances network connectivity and communication speed

Customized private network allows organizations and individuals to flexibly establish their own Web3 applications

The SDK that is compatible with the entire platform facilitates the development of decentralized applications, allowing developers to focus on building product forms
Value
Identity and data authentication, making data a tradable and tradable digital asset

Data creators can truly benefit from the circulation of digital assets